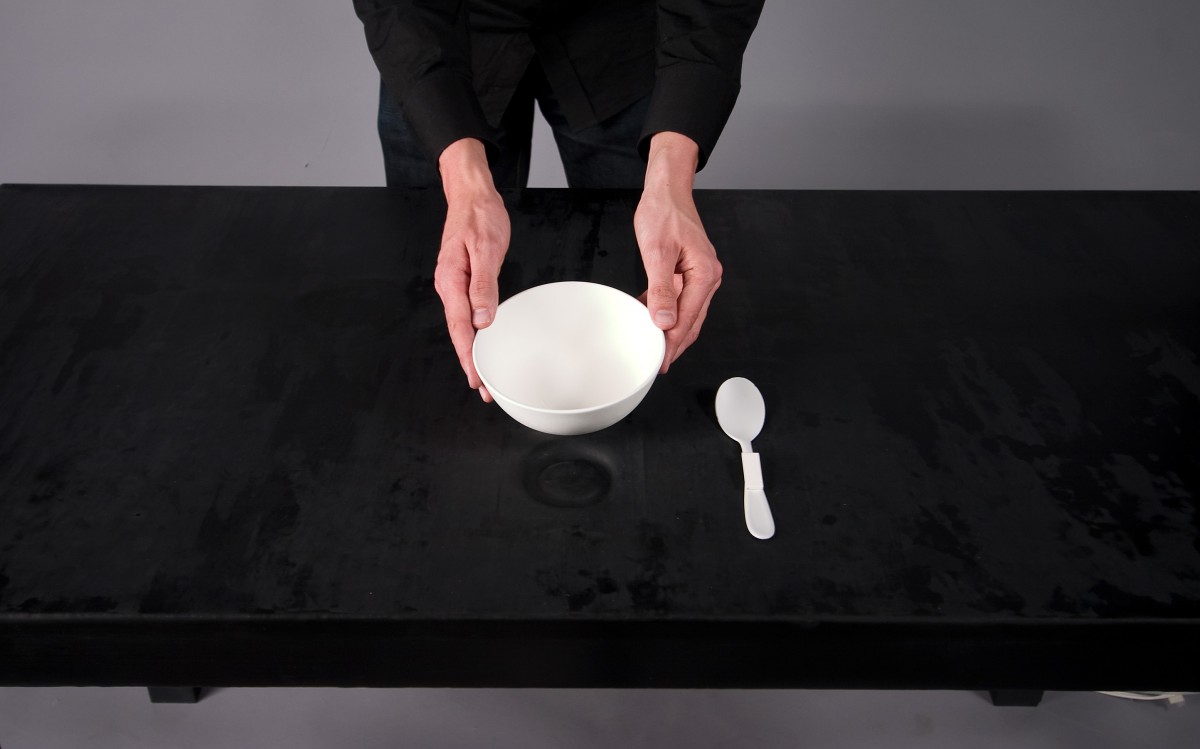 Nice Fit
A 16-month design thesis in collaboration with Tobias Ottahal, exploring how objects fit together in subtly satisfying ways.
The project developed over two major phases and two manifestations:
research phase exploring 'nice fit' precedents
development a theory and a series of 'commandments' of how to design 'nice fit' objects
collection of communication and marketing design collateral
physical, working object—an interactive table.
The table creates indentions for objects to fit into on demand; when the object is removed, the table becomes flat again.
In addition to exploring conceptual and applied realms of industrial design a personal goal of Nice Fit was to work with multi-disciplinary experts: we employed professional photographer Jason Edwards, animator Nathan Gilliss and filmmaker Benjamin Loeb.
3D materials: latex, Arduino microcontroller, RFID. Vancouver, 2009.
Bonus process and outtakes: