Marine Mammal Rescue Centre
Concept, design and development of a series of promotional and educational graphics and signage for the Vancouver Aquarium's Marine Mammal Rescue Centre (MMRC) in Vancouver, a non-profit dedicated to assisting marine mammals in need of help along the British Columbia coastline for 50 years.
In preparation for their annual open-house and fundraiser I created a new slogan "Every animal counts" and updated the look-and-feel of their existing on-site graphic collateral and created additional signage for wayfinding, photo-ops and station identifications. Working with a team of writers at the Aquarium and identifying the needs, safety and durability considerations with MMRC staff a series of graphic panels were created and installed in key locations.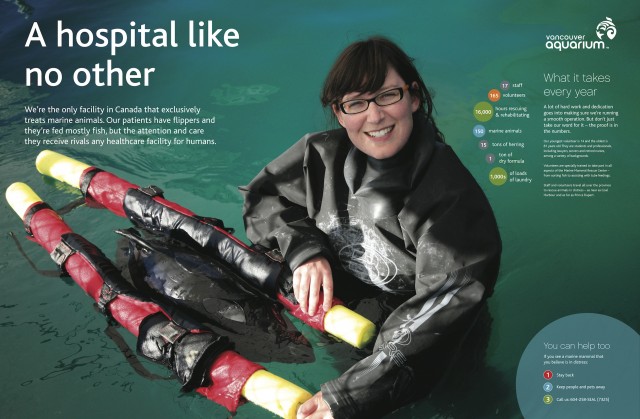 Related: